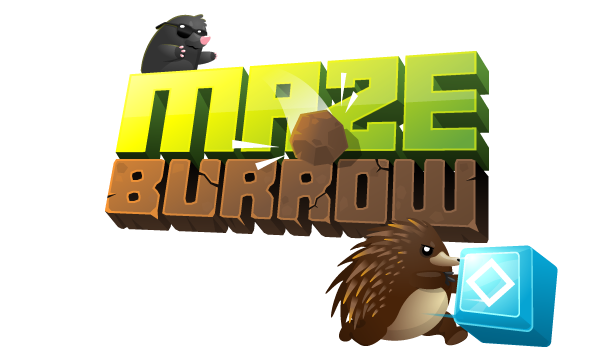 Maze Burrow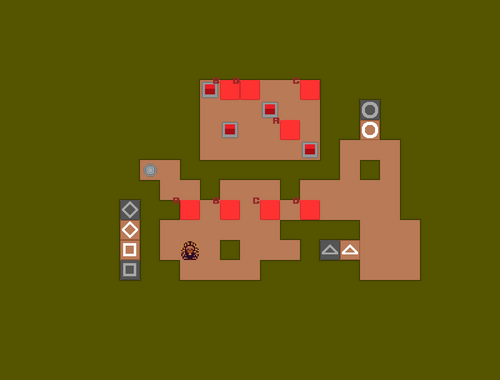 Hello all!
Maze Burrow v0.3 is out! With this update comes significant changes in the form of player movement, boss levels, and tighter, more focused level design.

Changelog
Player movement is now locked to a grid like blocks and other objects.
All levels have been either completely redesigned or modified in some form to be more focused. These changes were made to put more emphasis on solving levels than executing them.
New boss levels! Redirect rocks thrown by enemies using pipe blocks to defeat them.
Levels have been split into multiple worlds. There are 3 worlds with a total of 23 levels.
Further increased player movement speed and block push/pull speed.
Increased player movement speed on the overworld map.
New Block Grab option: "Press". When this is chosen, you can toggle grabbing and releasing blocks by pressing the button.
New control option: hold R briefly to restart levels.
Menu controls have been made more consistent: Enter and Space are used for confirming, and X and ESC are used for going back.
The controls menu has been merged into the options menu.
Added identifiers to show which paired blocks are linked if more than one pair is in a level.
You can now pull blocks on ice if you're not standing on an ice tile.
Added a sound when a block is placed in an incorrect spot.
Added 2 more music tracks for levels.
Greatly improved the behavior of switch-controlled blocks. They now properly brush up against an object they collide with, leaving no space in between them and the object.
The color of switch-controlled blocks has been changed from dark blue to gray to further differentiate them from blocks you can grab.
Smoother overworld navigation: if you're holding both vertical and horizontal inputs, it'll move to the next available path it finds based on the inputs, provided one exists.
Fixed a bug involving warps and paired blocks that would let you clip into a block and get out of bounds, resulting in a crash.
NOTE: Save data from v0.2 is not compatible with v0.3.

I worked very hard on v0.3, and I hope you enjoy playing it! As a reminder, you can reach out to me and stay up to date on Maze Burrow's progress via my Twitter. Have fun, and keep burrowing!
-Kimimaru

Files
MazeBurrow_v0_3_Windows.zip
21 MB
Apr 05, 2019
MazeBurrow_v0_3_Linux.zip
29 MB
Apr 05, 2019
MazeBurrow_v0_3_macOS.zip
29 MB
Apr 05, 2019