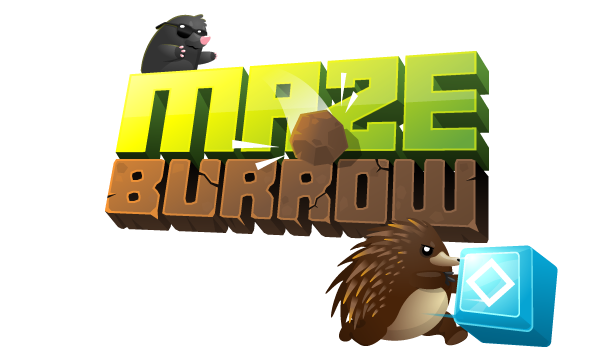 Maze Burrow
Hello Burrowers,
Update 1.01 is here, bringing some quality of life improvements to Maze Burrow, based on your feedback!
Keyboard controls are now rebindable. As a result, there's now one keyboard config instead of two.
The default controls have been adjusted. Movement directions for gamepads default to D-pad inputs, and the undo button defaults to Backspace on keyboard.
It's now possible to undo a move while grabbing (but not moving) a block.
You can now hold the undo button to repeatedly undo instead of pressing it each time.
The max number of moves you can undo has been increased from 30 to 60 to help with later levels.
There's a new HUD Display setting that allows you to turn certain parts of the HUD on or off inside levels.
The ControllerMappings.txt file that helps the game utilize unsupported gamepads is now read from the local application data directory. If it does not exist there, the game will copy the existing one in the install folder over for you at startup.
Minor fix in the gamepad control screen's selection when backing out of it if the rightmost column was previously selected.
The installers have also been replaced with simple game folders, as this makes it much easier on those using the itch.io app.
Thanks again for your feedback and support, and I hope you all enjoy this update!
-Kimimaru
Files
MazeBurrow_Windows.zip
43 MB
25 days ago
MazeBurrow_Linux.zip
50 MB
25 days ago
MazeBurrow_macOS.zip
50 MB
25 days ago