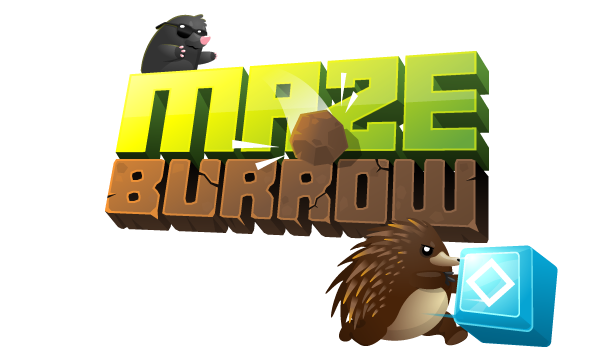 Maze Burrow
Update 1.0.2 - May 9, 2020
---
Hello Burrowers,
Update 1.0.2 is here, bringing some further quality of life improvements to Maze Burrow 1.01, which was released just yesterday!
The Main and Alternative set of keyboard controls have been resurrected. This time, both sets of controls are rebindable.
P is now the default pause button in the Alternative set of keyboard controls.
The backspace key now displays as "Backspc" to avoid confusion with the input action named "Back".
The "Stats" HUD display option has been renamed to "MovesTime" for consistency with the other options.
From now on, game versions will follow a more traditional version format of "1.1.1". Additionally, new builds are being pushed using itch.io's very own butler, which will show version numbers for each build. This means those of you using the itch.io app will download only the changes in new builds instead of the entire thing!
I hope you all enjoy this update!
Files
maze-burrow-linux.zip
51 MB
Version 1.0.2
25 days ago
maze-burrow-win.zip
44 MB
Version 1.0.2
25 days ago
maze-burrow-mac.zip
51 MB
Version 1.0.2
25 days ago