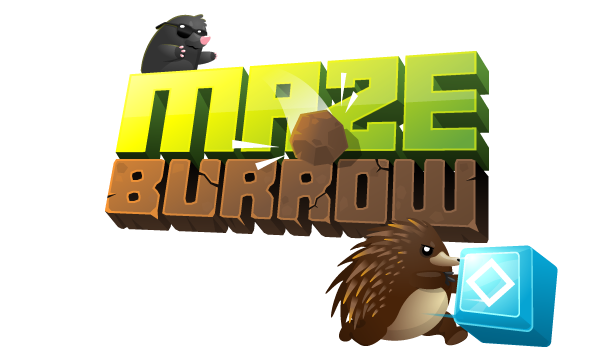 Maze Burrow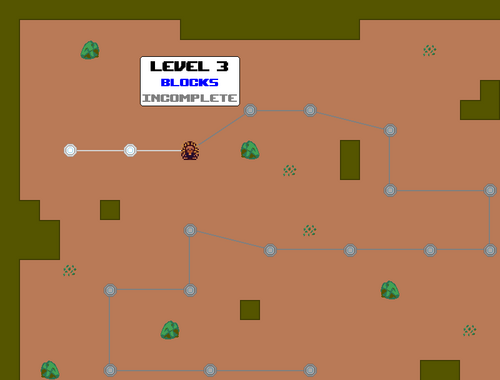 Hello all!
Maze Burrow v0.2 is out! With more levels, a softer difficulty curve, new mechanics, and further improvements, v0.2 is a significant step up from v0.1.

Changelog

Added 11 more levels and tweaked/redesigned a few existing ones
The level select menu has been revamped into an overworld map
Added Paired Blocks
Added Ice and Mud terrain
Added WASD and Space for grabbing blocks and selecting options. ESC can be used to bring up and exit the pause menu
Warps are now numbered and show where they lead. There's also now a visual indicator when a Warp is obstructed
Blocks are no longer locked in their spots and instead show a visual indicator if they're in the correct or incorrect spot
Smoothed out movement when pushing and pulling blocks
Increased the push and pull speed when moving blocks
Added more environment art
Added more animation frames to Warps and the Portal
Fixed a bug where Switch-controlled blocks wouldn't move when the Switch isn't held even if nothing is blocking their paths
A Linux version is now available!
NOTE: Save data from v0.1 is not compatible with v0.2
I hope you enjoy this update! As a reminder, you can reach out to me and stay up to date on Maze Burrow's progress via my Twitter.
- Kimimaru
Files
Maze Burrow v0.2 (Windows).zip
21 MB
Feb 27, 2019
Maze Burrow v0.2 (Linux).zip
34 MB
Feb 27, 2019