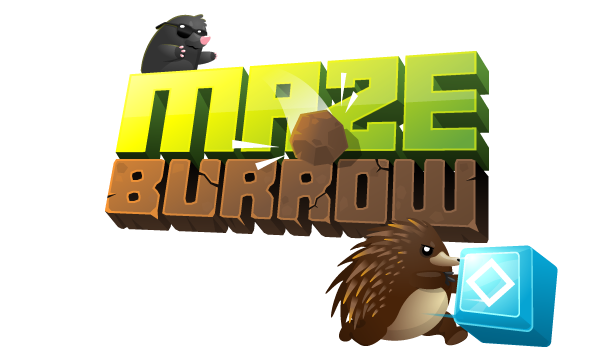 Maze Burrow
Maze Burrow v0.2 Progress
---
Hello all, just a quick update! I've been hard at work on v0.2 of Maze Burrow, and I'm addressing much of the feedback from the v0.1 demo. On top of that, I'm adding new features to further improve the game. Here's some of what to expect:
Increased block push/pull speed
Alternate set of controls - WASD for movement, Space for menu selections/grabbing blocks, and ESC for pause
Softer difficulty curves via intro levels for new mechanics
More visual indicators, such as whether a warp is blocked and where it takes you
Blocks are no longer locked in place after they're moved onto their respective spots
A visual indicator if a block is in the correct or incorrect spot
New types of terrain: ice and mud
Overworld map for selecting levels
More levels and bug fixes
As a reminder, I post updates to my Twitter, so feel free to follow if you're interested in seeing how the game's coming along. Thanks for playing Maze Burrow, and I hope to get v0.2 out as soon as I can!
- Kimimaru