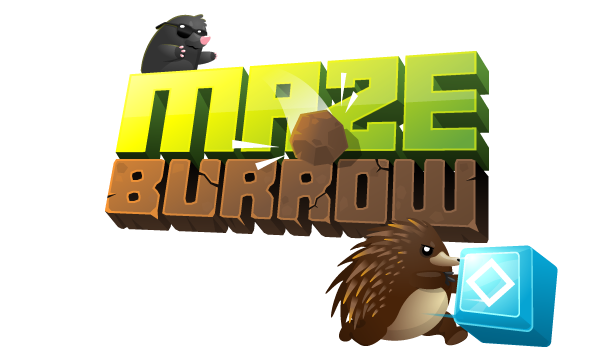 Maze Burrow
Hello burrowers!
The v0.7 public demo is out now! This short demo features the first world of the game, and it will be the last public demo before Maze Burrow's release. Here's a brief list of changes since the last update:
Player movement now responds to the most recently pressed direction. This means if you're holding left and press up, the Echidna will move up. This is an improvement over previous builds, in which horizontal input would always override vertical input.
The tileset has been modified to make the ceiling stand out more from the ground in order to help players focus on the playable area of the level.
World 1 has been redesigned as well as most of its early levels to be less simple and more like actual puzzles.
The UI has a more consistent look and feel across the board.
Brand new level complete music followed by a more refined animation.
A more compact and cleaner game folder.
You can download the demo below or on the main project page. You can stay up to date via my Twitter and by signing up for the Maze Burrow Newsletter. Thank you very much, and I hope you enjoy the demo! Keep burrowing!
- Kimimaru